Find an event and join in the excitement! Here are events hosted by the Delaware County Democratic Committee, as well as events hosted by our elected representatives and friends in progressive civic action.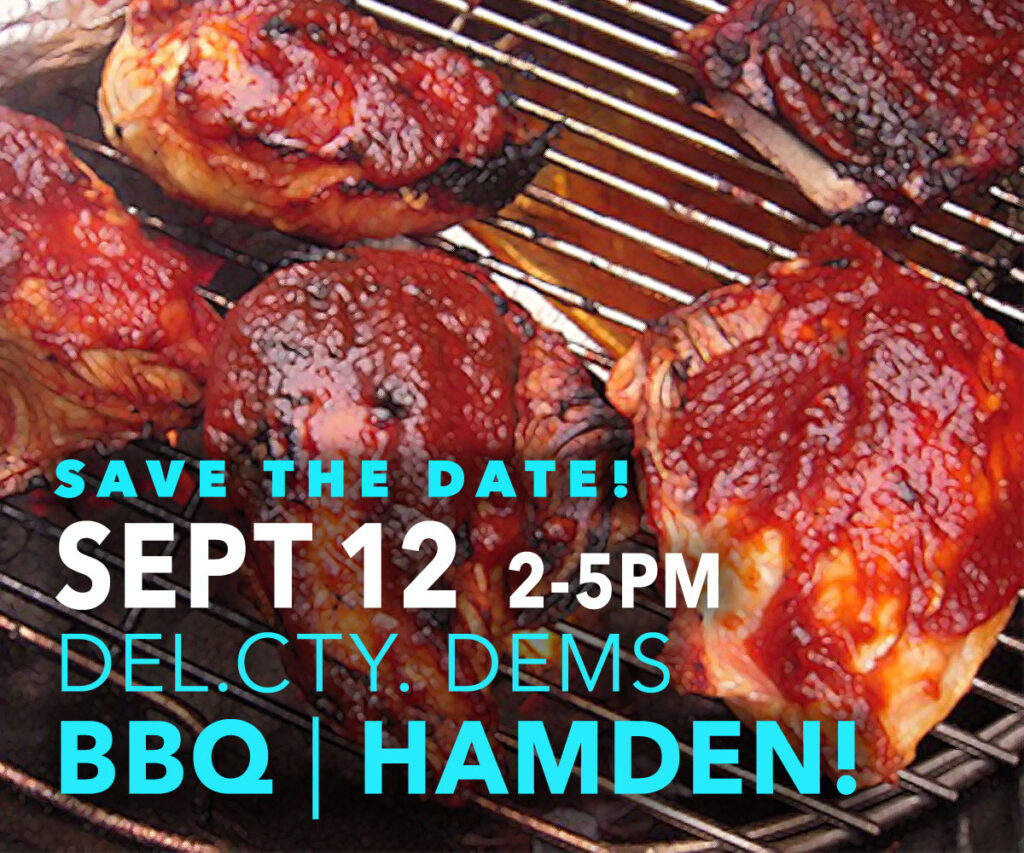 Save the date!
We're gathering for a family style good time at the Hamden Town Hall Pavilion in Hamden on Sunday, September 12th from 2 to 5 pm!
Our Local Town Candidates will be our special guests. Don't miss this opportunity to meet them!

WHEN
September 12, 2021 at 2:00pm – 5pm
WHERE
Hamden Town Pavilion
20 Covert Rd
Hamden, NY 13782
United States
Google map and directions
CONTACT
Paula Schermerhorn
burdturd523@gmail.com
(607) 538-9508
Registering to vote is simple and takes less than five minutes to complete! At Rock the Vote you'll find everything you need to know about how to register and how to vote in NY State. You can also contact the Delaware County Board of Elections!